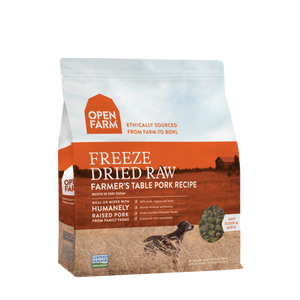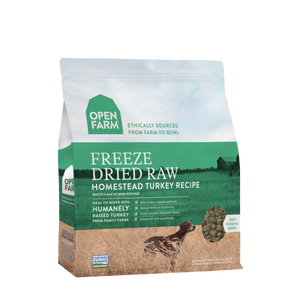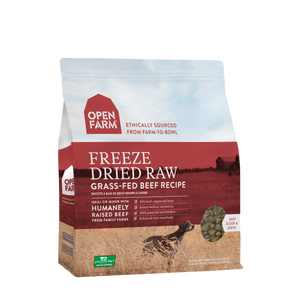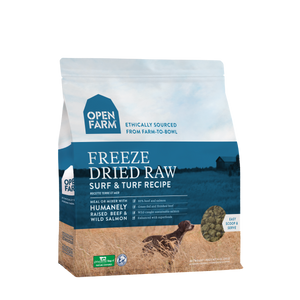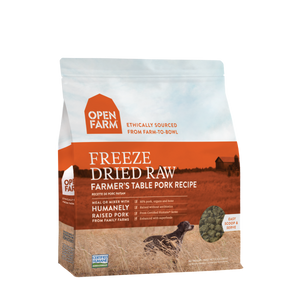 Open Farm Freeze-Dried Raw Food
Open Farm Freeze Dried Raw  for dogs can be fed as a complete meal or a wholesome meal topper. In a side-by-side taste test with all the other freeze-dried foods on the market, our dogs chose this as the winner!
The farm-to-bowl ingredients include humanely raised meats that are ethically sourced and free from antibiotics and growth hormones, or fish that meet the high ocean wise standards for sustainability. It's made with nutritious leafy greens, squash, superfoods supplements including organic coconut oil, apple cider, vinegar and turmeric.
Easy to use - just scoop, add water and serve.
Read all the ingredients in this delicious food here.
---