Dr Jason's Travel Blog in Austria, France and Italy...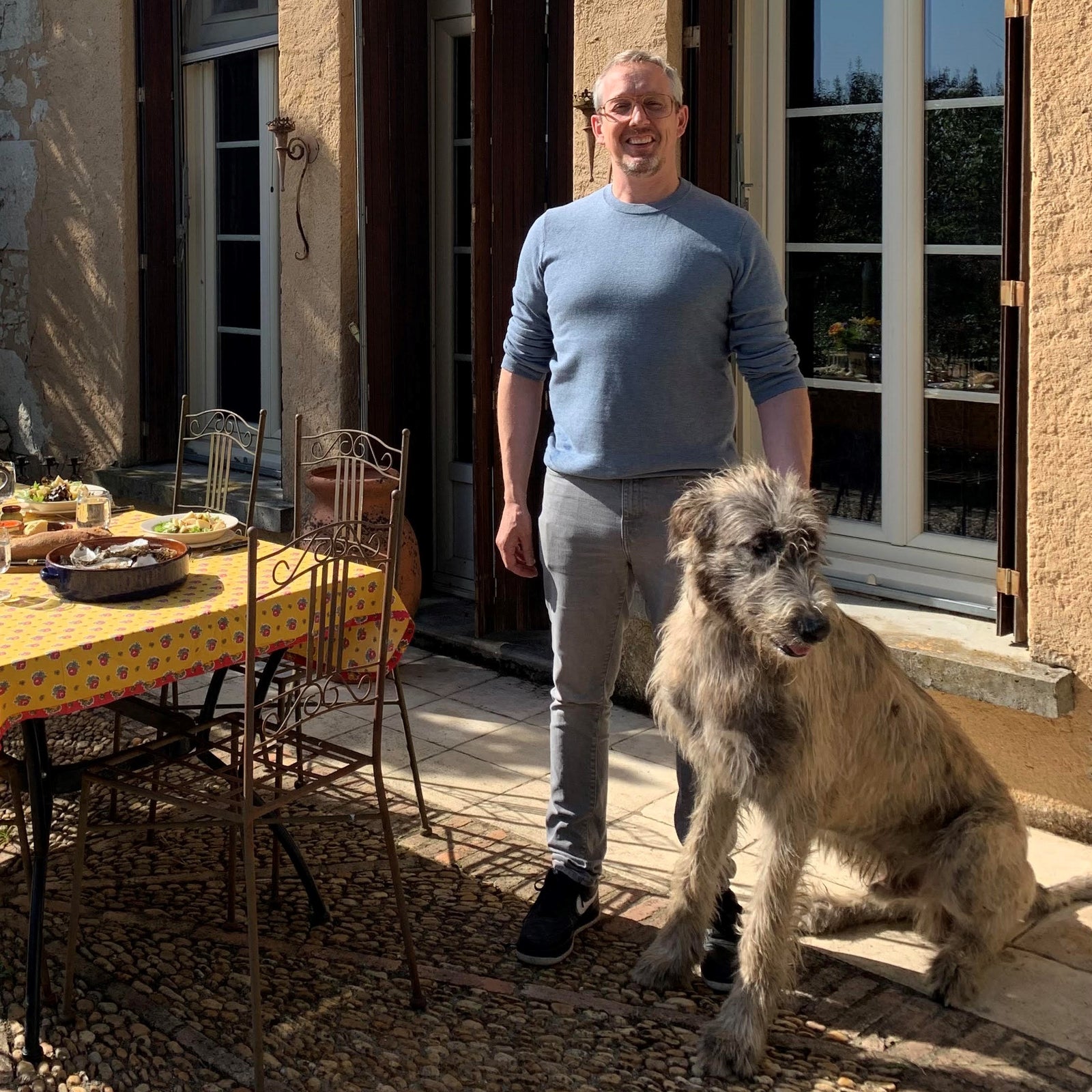 Hello from Italy!
Since I last wrote, we have put on many miles, (most of it on trains), with horses, dogs and cats charming us across the European continent. 
We left our homestay in Hungary towards the end of September and headed west to Vienna, Austria. We took our horse-crazy daughter to the Spanish Riding School to see the Lipizzaner stallions practice, and her heart was overflowing with a back-stable tour. With breathtaking coffee shops, welcoming people and lovely architecture, I have to say that Vienna is perhaps one of the most beautiful cities in Europe and definitely will be on our list for the future.
Further west on the train, we arrive in Alsace, France, directly across from Germany on the west side of the Rhine river. Alsace has been German and French territory over the last few centuries and features hearty germanic sausages along with elegant french sauces. We loved our stay so much in historic Colmar, with all the tilting wood and plaster houses, that we extended our total time there to one week. Our daughter joined the local horse club and got to ride every day while the rest of the family enjoyed the Alsation buildings, food, wine and culture.
We took the high speed train down to Bordeaux, France, and drove a compact rental car over the winding roads to a country home just outside of Bergerac. Here we looked after a small farm for a retired veterinarian and his wife. My daughter enjoyed caring for two large beautiful, massive dressage horses, while Arnica and I soaked up our time being mauled by an affectionate Irish Wolfhound and a (comparatively tiny) Giant Schnauzer. Our days were spent walking the dogs, touring wineries and castles, exploring the ancient human cave paintings, visiting the local markets and eating the delicious French cuisine. When our hosts arrived back, the retired vet and I pregnancy tested his mare (using ultrasound) and learned she was pregnant. We all plan to continue that relationship, so we can't wait to revisit the dogs and see the new foal in a year or so.
Another highspeed train took us for a couple of days in Paris, where the girls took us on a teenage tour: bubble tea, the Stranger Things pop-up store on the Champs Élysées and a fascinating anthropological museum. We spent a few days in Burgundy's Morvan forest visiting Arnica's pen pal (since she was 12!) at her and her husband's chateau and estate. Then we were off to our next country, Italy… by then we had it down pat, living out of carry-ons and hopping trains.  
In Modena, a gritty but gastronomic town in central Italy, my other daughter volunteered at Tortellante - a project where teens and young adults on the autism spectrum learn to make handmade tortellini and gain valuable employment and life skills. We enjoyed exploring the multicultural neighbourhoods and tasting the local prosciutto, parmesan and pasta. I got a close look at many Italian supercars, that I will never be able to afford, by visiting the Ferrari Museum, and we had a memorable dinner with the restaurateur and her son who founded the Tortellante project. Such hospitable, warm people that we hope to host in Canada some day.  
A train further south, we are now at our third housestay in the eastern Abruzzo region of Italy. We are high in the hills above the Adriatic Sea,surrounded by walled cities and olive groves. The driving is challenging, as it's continual switchbacks on very narrow roads through ancient stone villages designed for horse carts. Arnica drives, I navigate and the kids hold onto their seats. 
We have settled into a gorgeous restored country home, watching over the property and their charming orange cat named Tom. Tom loves to bask in the late fall Italian sun and eats with us while we have breakfast and lunch out on the stone patio. He even went for a hike with us up into the olive groves and forest a few days ago, earning an extra portion of his canned cat food labeled "bocconcini!"
We are here living the Italian village life for a month - Talk to you soon! Jason 
Dr. Jason is on a five month sabbatical traveling through Europe, the Baltic's, the UK and Northern Africa. You can follow his adventures on Pandosy Vet's Instagram. 
---
Also in Natural Pet Health Blog
If you do need to evacuate, a little preplanning, can help the stressful situation. Having supplies from home makes uprooting much easier on your pet, so pack a grab bag with pet care essentials. Download a packaging list for your pet go bag here.