Order your custom Pet Beds for Xmas!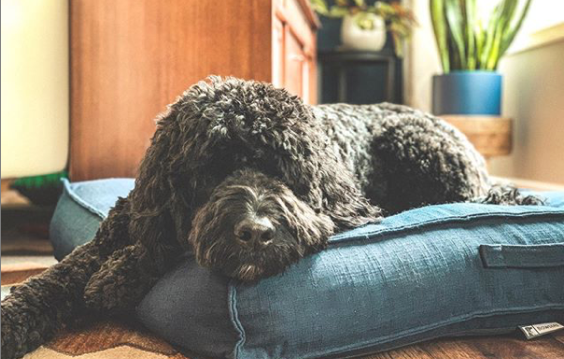 Order your BFF's best 🎄 gift ever 
Not that we really need a reason, but the holidays are the perfect time to show our best furry friends how much we love them.

From now until November 29, you can order the perfect bed for your cat or dog - with washable upholstery fabric that matches your decor and envelopes your babe with a warm hug! Just follow the easy steps below to place your order with the elves at our Pounce & Hound shop. We also have 20% off all beds in store right now. Your cats and dogs will be as cozy and as happy as Piper, our manager Bethany's border collie (shown below.)

And... We are super excited to share lots of amazing news over the next month. We have a new vet coming on board, Dr. Loridawn! Our chiropractor Dr. Pam is back soon! And we have the coolest new pet gear and gifts in store!
It's simple to design your perfect pet bed... 
Visit Bowsers.com and hit the 🇨🇦 Canadian flag.
Pick out any shape of bed, in any fabric.
Call 778-478-7088, email, or stop by our Pounce & Hound shop before November 29, and let us know what you've picked out. We will charge you exactly the price you see online and save you the shipping!
You'll get your perfect bed, delivered to our shop, before Christmas, for a cheaper price than you can order online. You bet - supporting a local business and getting the best price. Ho ho ho!
Check out these gorgeous designs!
On SALE now! 20% off all the Bowsers Pet Beds in our Pounce & Hound store!
Either stop by, or check out our Pounce & Hound store's current inventory online! All in store stock is discounted by 20% off!
Looking forward to a fun holiday season! Come in with or without your pets (covert op!) to shop for the dogs, cats and pet lovers in your life. We have lots of cool new pet gear in store!
Yours in holistic pet health,
Dr. Jason, Arnica, Hannah, Dr. Pam, Jackie, Jessica, Bethany, Ashley, Tia, Ally and Dr. Loridawn
---
Also in Natural Pet Health Blog
What to do if your dog gets into your Halloween chocolate stash...
Keeping your fur kid's teeth and gums healthy is not just about a sparkling smile and fresh breath, it's about maintaining their overall health and quality of life.
If you do need to evacuate, a little preplanning, can help the stressful situation. Having supplies from home makes uprooting much easier on your pet, so pack a grab bag with pet care essentials. Download a packaging list for your pet go bag here.