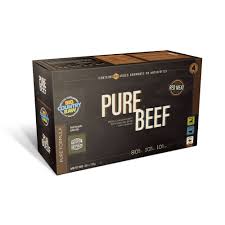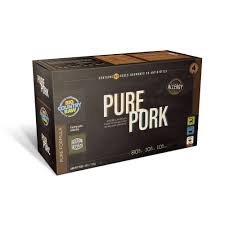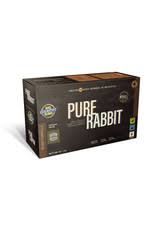 Big Country Raw Pure Formulas
Big Country Raw is a proudly owned Canadian company, located in Ontario (to be specific!) Big Country Raw offers over 13 protein choices, and a huge selection of raw meaty bones, treats, dehydrated raw and supplements. There is something on their menu for every dog! 
Big Country Raw Pure Formulas are single protein meals without added fruits, vegetables, or trace minerals. All protein sources are antibiotic and hormone free as well as pasture-raised or free-run! In order to meet the NRC (National Research Council) nutrient requirements, trace minerals must be added. 

Safety
Big Country Raw takes exceptional care to ensure our products are prepared following standards established for human grade food processors. Their facility follows HACPP (a systematic preventive approach to food safety), GMP (Good Management Principles) and CFIA (Canadian Food Inspection Agency)  guidelines in the preparation, storage and delivery of their fresh and frozen raw food.
---