Chiropractor Dr. Pam is back!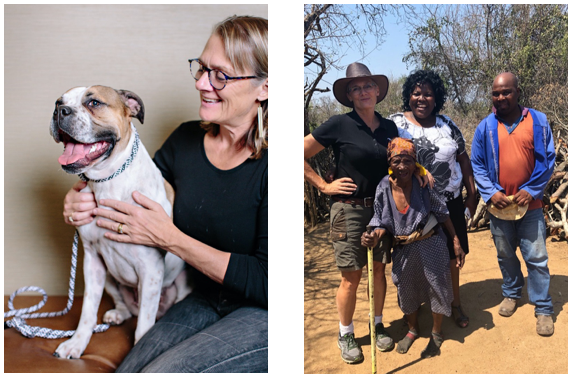 After 3 years of living part-time with her daughter in Southern Africa, our fantastic in-house chiropractor Dr. Pam Carlson is now back in Canada full-time. Now Dr. Pam is available on a regular basis to provide chiropractic care for your dogs and cats. Dr. Pam is still managing her charity, SwaziKids, from afar, but now she's at Pandosy Vet several days a week and we all love having her back.

From Dr. Jason: "By the way, it's a real pleasure for me to work cooperatively with Pam over the last many years. I'm always learning more about gait, mobility and movement from her. We are so lucky to have such a master in our community, helping sore pets feel so much better."
Book a chiro appointment with Dr. Pam... 
---
Also in Natural Pet Health Blog
Laser is a spa-like experience, a non-surgical, drug-free way to reduce pain and inflammation.
What to do if your dog gets into your Halloween chocolate stash...
Keeping your fur kid's teeth and gums healthy is not just about a sparkling smile and fresh breath, it's about maintaining their overall health and quality of life.